New Year, New Decade
Time to get serious.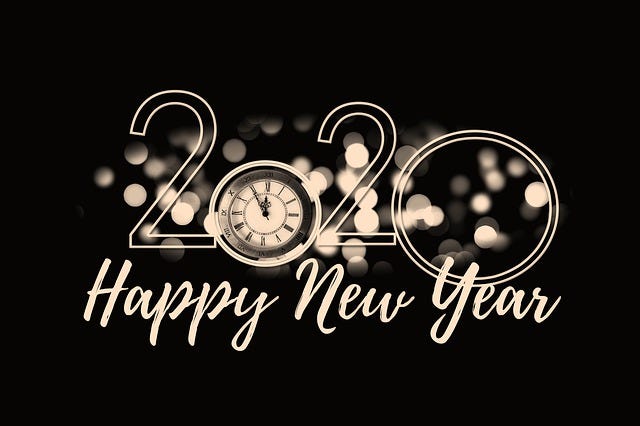 Hey all!
I thought I would take some time today to first, wish you and your family a happy new year filled with all the best things. Second, I want to let you know what you can expect over the next year.
My plan here is to send out a new content to you a few times a week. I want you to get your monies worth. I have several short stories I'm working on right now. I'm also working on a new novel as well. I'll be giving all the paid subscribers a sneak peek over the coming year of my progress on that novel.
I am going to have two kinds of newsletter releases. One with updates on my latest Medium posts which will be for everyone. The other is going to be for paid subscribers. It's going to be the short stories, and sneak peeks, and other exclusive content. My goal here is that by the end of the year. I'm writing full time, because writing can pay the bills.
Writing is my passion. I have lots of other interests, but writing is what I'm passionate about. It's what gets me through the late nights working graveyard. It's what helps me manage my mental health issues. It's a way for me to express myself in a way I couldn't do so otherwise.
So 2020 is going to be the year that I pour everything I have into writing. Because I really want it to be my full time job. So I'll be writing everyday this year, and publishing just as much both here, and over on Medium.
Hey, if you haven't already. Go follow my Publication Zen: The Art Of Observation. You'll be happy you did. I write about a number of topics there.
Also another goal for me this year. Is to publish the first book in the Lisa Goodwin P.I. series. I have a goal of finishing the first draft by the end of June, and then have it all polished and ready to go by the fall of 2020. Then I can get started on book two of The Newsted Files. If you haven't already. Go get your copy of book one over on Amazon.
I hope this gives you a good idea what you can expect over the coming year. Again, if you can swing it. It's only $5 a month to subscribe to the Bits 'n' Pieces. That's like one fancy coffee at just about any coffee place.
Again I hope you and your family have a great 2020.